How does reselling work?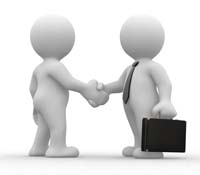 Our reseller package has been designed to be as hassle free as possible.
You simply purchase "units" and you can start off with just one unit for £12 per month. (Easy Reseller 1 Package)
Then, when your customer base starts to grow and you require more, you simply purchase another unit.
It's that simple.
Easy Reseller 1 for £12 per month (£17 per month for UK version) provides:
Disk space: 1 GB
Monthly bandwidth: 20 GB
For example, if you require 40,000 MB's of monthly bandwidth then simply upgrade to Easy Reseller 2 for £24 per month. You can purchase an additional unit(s) at any time.
As a reseller you can host unlimited accounts at no extra charge.
There is also no minimum contract and you can cancel the account or units at anytime.
If you have customers and wish to stop being a reseller we will gladly purchase your customers from you.